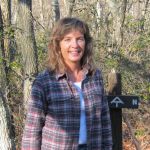 I believe the final decision on the title is, "In the Shadow of Porter's Hollow."
Confession–I wasn't sure I'd ever get to this point. But, the rough draft is completed. It is novel length, over 57,000 words, and I am ready for the rewriting and editing stage. My mentor and inspiration Demi Stevens of http://yotb.press has it in her capable hands to get me started on the next steps.
I'm am getting excited to hold a book with my name on the cover and one of my stories inside. (I know I've said this before, but it's one of those things I can't stop repeating.)
I am looking at it myself in the meantime, trying to find places to tighten up the movement, the intensity, the dialogue. Places where I need to clarify, shorten, revamp these features. I want this to be a story you won't want to put down till your finished. (Crossing my fingers and knocking on wood, but working my little butt off to deliver too.)
Also browsing stock photos for cover ideas. Have to find just the right one to enhance the ambiance. Create a visual of the overall theme and setting, one that gives you a feel for what's inside.
This is an exciting and fun stage of the writing process for me. It is time consuming and detail oriented, but I love this part!
The book should be out in a couple of months if all goes well, if not sooner. As a teaser I have included an excerpt from an early chapter below. Enjoy the read.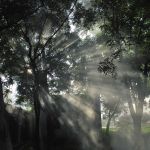 "Between the long trip to her aunt Hattie's, and the even longer trip down memory lane that afternoon, Laura was exhausted. The fresh air, the nostalgia, the friendly conversation made her feel like she'd truly come home again. She was sure once her head hit the pillow, she'd sleep like a rock.
 And she did, at first. Fell asleep almost instantly in fact. But somewhere in the night, she became a little girl in a blue dress carrying a baby doll in a matching outfit. She was wandering through a dark wood when a huge wolf-like creature sneaked up behind her.
 She turned to find, however, that it walked upright, looming above her on thick hind legs. Its hairy body bulged with muscle and sinew. Its sharp pointed teeth shone white in the moonlight.
 The front legs were flexible, like arms. It had thick hairy fingers where there should have been paws. And when it sprang for her she felt its hot breath, and smelled its feral stink before she woke, mouth open in a silent scream. 
 Laura hoped she hadn't actually cried aloud. She sat quietly, listening to see if she had disturbed her elderly aunt. When she was sure all was well, she slid back down in the covers brooding over the dream.
 It was a restless night. But she fell asleep again at last, contemplating how horrible it must be to endure a violent death in silence."
— "In the Shadow of Porter's Hollow", Yvonne Schuchart, 2016.