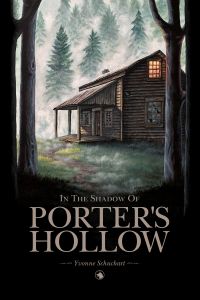 Funny, I never got excited about book reviews when I was in school. I greeted the assignment with a groan, even my desk and chair creaked in protest. At the time, writing my thoughts on what somebody else wrote didn't seem to have any practical value. Now I am a writer, and book reviews are golden. Your words about my words motivate me.
Book reviews are valuable feedback for authors in more ways than a mere pat on the back.  They help us see where we need to make improvements, and to figure out what we've gotten right. They let us know somebody, is reading our work. It's hard to explain how that makes a writer feel, but it encourages us to keep on.
So I want to say an official, and huge, THANK YOU to any and all who leave book reviews on Amazon or other social media, for myself and others; because I hear the same sentiments from other writers every day. I encourage you to keep leaving feedback for the books you read, even if it's only a few sentences.
On that note, I have copied a few of the book reviews some of you left for me below. Hope to post more in the future.
Your words are golden!
5.0 out of 5 starsA really good read; 
By Mary Bolling on November 21, 2016
Format: Kindle Edition
This book I found to have a really interesting plot that moved along at a good, solid pace. The characters also seemed real and believable, which can be difficult for an author to achieve in a paranormal horror story. Schuchart wrote a storyline that was unique and quite unpredictable. All in all I would definitely recommend this horror novel to anyone who is looking for something new in the paranormal horror genre.
An eerie tale that kept my attention from start to finish. I read this book over one weekend and had to keep turning the pages to see what happened next. A great read.
This book is AMAZING!! I find it hard to put down. I am currently half way through and the only thing stopping me is the need for sleep. LOL It is a suspenseful read with interesting charecters that really take shape in the dialogue. I really wish I bought a book instead of the email book because this would be one I would HAVE to share with my friends. Would make an AWESOME book club read. Plenty of interesting parts to discuss. 🙂 I look forward to more great stories in the future!!
This story has enough tension to keep a reader turning the pages, but don't start reading it late at night! A creepy tale, nicely told, with the potential for a sequel laid out before us at the end.
Story was interesting and kept you interested from beginning to end .Will watch for the sequel.
To be come out.