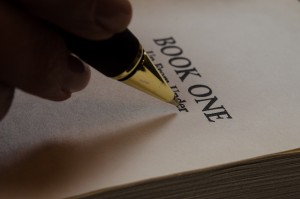 I don't think I ever realized how daunting it would be to write an entire book. I've written so many short pieces, poetry, stories, articles, without a thought for how long a book length story goes on. I feel like I'm living the characters' lives. It plays on in my head like a movie. I picture the scenes, dread what the character must deal with, wonder what's going to happen next, and so on. It is sometimes draining.
But, write it I must. My characters' need to develop and live out the story on paper as well as in my head. It is the final goal, of course. And I shall dance and celebrate the day they live between the covers a published book with my name on it.
So, I am now up to almost 37,000 words with  my book, "In the Shadow of Porter's Hollow" (current working title–it has changed a couple of times). It is a labor of love and joy. But I'm not always sure which word to put the emphasis on–labor, love or joy that is.
I know it's not good to worry about word count, but it does give a way to gauge my progress. I have an idea how many words it will take and this helps me feel like I'm getting there.
Still, the direction to "just write," is on the top of the list of the best advice I've ever received. But to join a writing, learning group is the best thing I've ever done for myself, and especially my writing.
We've spent time on book types and categories, the pitch, structure, character building, building tension into our scenes, even did a little crash course in using Microsoft Word. This week we are going over the different types of editing, and applying them by practicing on written selections. We've also had spontaneous writing periods where we write whatever comes to mind. That was revealing, and fun!
And we spend at least a little time sharing our work aloud, with some time to get feedback. I gain so much from the process, I'm not sure how I'll feel when it's over.
Oh, but wait! Hopefully it will never be over. My hope is to learn and grow and apply everything to the next book. Yes, there will definitely be a next book.  Hang in there with me!