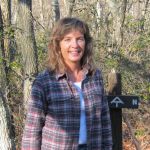 Today was a busy day. So much going on. The edit of the book, In The Shadow of Porter's Hollow, continues. Down to the line by line chapter by chapter. Yes, the big stuff is done. However, refining the final project is both exhilarating and exhausting.
Met with the Year of the Book group early afternoon, http://yotbpress.com. Busy with marketing ideas. How to choose which marketing tools will be most helpful and effective. Business cards, bookmarks, postcards, posters, banners? Great session but overwhelming sometimes to make choices.
Then in the evening headed back out to critique group meeting at a local library with my Area 5 Penn Writers friends http://pennwriters.org to share ideas and get more help with edits. This is a great group. Look  forward to the helpful comments and tips on future projects as well. But in the end, it's all about you the writer and the words you decide to put on the page.
I hope I can do justice to this project. I feel it's a good one, and I am invested in it totally. I realize I'm not a seasoned author but promise to give it the best I've got inside me now, at this time in my life. If you are following me and interested in this work and the process I am going through, I hope it is a satisfying read and you enjoy it. I hope I have been true to my characters and the themes I have tried to elaborate on. Most of all, I hope you enjoy the book when it comes out and I don't disappoint.
I'm excited, but nervous. Giddy one minute and seriously doubting my abilities the next.
When the project comes out, I will let everyone know. And I welcome comments, feedback, thoughts you have on the project. Please write and comment here or on my Facebook page http://@yvonneschuchartauthor .
The book will be available on Amazon in both e-book and paperback.
Thanks for the follows, the likes, the patience.