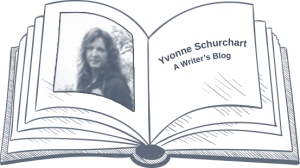 It's January 2016, a new year, a new writing venture. I signed up with Year of the Book Press with Demi Stevens, http://yotbpress.com . I've finally decided, yes, I am strong enough to do this. The plan:  to complete an entire book in this one year, my first (complete book that is), and to have it published by spring of 2017.
For most writer's and authors that's probably not a big challenge. Lots of them complete more than one book a year, so I'm told. But for me it's always been my biggest fear. To actually write an entire book and put it (and thereby myself) out there and possibly have no one interested enough to read it at all. Or to have people read it and tell the world it sucks. Don't know which would be worse.
I've written articles and poetry, even a few stage plays for group functions, and I can write an impressive essay, if my grades from high school and college are any indication. But when it comes to my book ideas, I've always written in snippets. A scene here, a chapter there, an idea jotted on a spiral notepad, a scrap of purse litter, or toilet paper–unused of course. And scribbled in the midst of a road trip, the middle of the woods on a hike, the middle of the night when I can't sleep and I get the most awesome gem of a paragraph, or entire page or two, in my head. I do love to write. So why does it cause me such agony to have it become public (rhetorical question).
But, I am giving up excuses, forgiving myself, exposing fears, refusing to compare myself to others, writing what I want to write and not worrying about how others will perceive it. I am what I am, it is what it is, and here I go!
So it was with a major case of butterflies that I headed out for that first session with Demi and the group at Yotbpress. I was glad to see one very familiar face at the table. A woman I had as a professor in Harrisburg Area Community College a few years ago. One of my favorite profs, and a warm, encouraging person. In fact, she is the reason I was able to get the courage up to try this group thing. She'd done this before and has her first book out in print, Grace on the Ledge by Patricia Thompson Collamer,  http://patriciathompsoncollamer.com.
I was so glad to see her there. (I went to college as an adult so this prof is about my age–a peer, which makes it even better.) I haven't had the chance to read the whole book yet, I plan to, it's on my list. But what I have read is great. She has a unique blend of humor and sincerity. I love to hear her talk as much as read what she writes.
Not only do I get to sit down at the table with Patty, but seven others every other week working toward the same goal. Several of whom have also completed books before, more than one for some of them. Of course we had a show and tell. Their books are real, they're actually published. And the writing is good, the quality of the covers, the print, the format are all very professional. But most impressive was that these writer's chose to come back and work through additional books with Year of the Book Press.
I'm satisfied I'm in the right place. The group is warm and friendly, our leader Demi professional but fun. I struggle to explain how it makes me feel to sit there with all those other writer's working toward the same overall goal, but different enough to inspire each other. It feels safe. I'm getting pumped about what I plan to do.
Demi invited us to contact her anytime. To use her as mentor, cheerleader, whatever we need. That's something I haven't tried yet, actually calling someone else to ask for help with what I'm working on. I'm looking forward to future sessions though I know this is a big challenge. But it's what I needed to get me moving I think. I need to get this done and to do my best at it, and then to accept my best as good enough.
Next meeting we have to read a portion of our own writing aloud to the group. Oooooooh, shudders! Can't wait!